Ramadhan is a special time of the year for the entire Pamoja Leo family. Around 70% of the children and families we work with are Muslim and year after year they fulfil their religious duties by fasting. In addition, we are thankful that every year that individuals in Tanga and overseas have contributed their Zakat to Pamoja Leo.

The month of Ramadhan teaches us to be charitable, practise self-discipline, reflect on the world around us and appreciate our good fortune. This we believe is very important especially during the current situation all over the world.

During this auspicious month, we call upon our community to donate zakat to support those children who have lost their parents to access food and milk. Supporting children that have lost their biological parents is so important, they rely on the wider community for support. Thanks to our effort they are now in families and thanks to those that choose to donate we can ensure they have enough food and milk they need to survive and thrive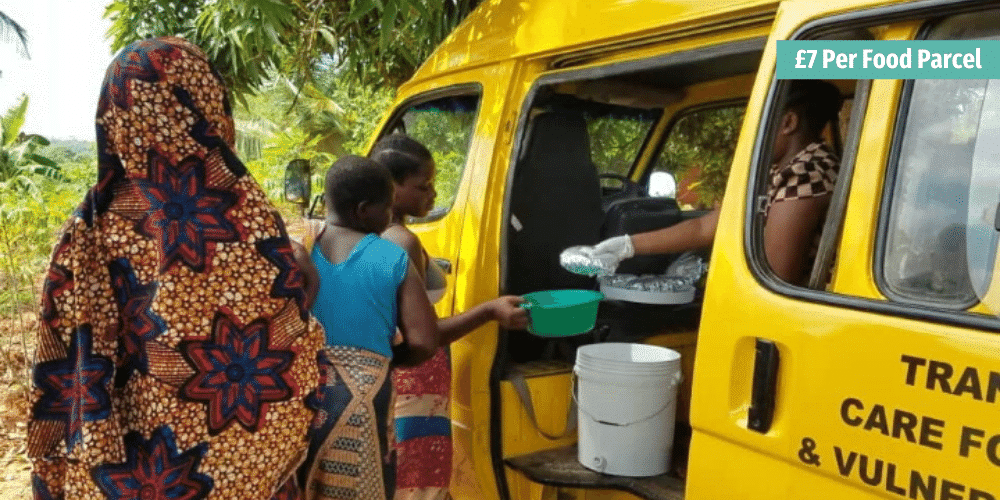 During the covid-19 outbreak, we have had to close down our breakfast and lunch program and many families have lost work. Ensuring they are healthy is harder and harder. Therefore every week we are sending food parcels with flour, peanut butter, potatoes, spinach, oranges, rice, beans and fish. Each parcel costs £7 to make and goes to a family that is caring for orphans or single Mums who are living in very vulnerable situations.
Buy tins of formula milk that will feed a baby whose mother has passed away. One tin costs £7 and one baby drinks two tins a week. That equates to eight tins a month and 55 until they are weaned onto solid foods. All the babies are placed with a loving relative or foster family to care for them and your donation provides the milk they need.
.
MAKE AN INDIVIDUAL DONATION
Contribute your Fidya or Kaffarah to Pamoja Leo.
We understand that not everyone can fast, therefore if you choose to contribute your Fidya to our families to be fed, we will ensure it reaches children in need of food support. £1 a day can be enough to feed each family and create a food parcel.
When someone cannot fast in Ramadan and can't make up the lost days afterwards (for example, because of ill health or pregnancy), then they should pay (fidya) for someone else to be fed.
Kaffarah is the compensation that you must pay if you deliberately miss or break a fast in the month of Ramadan without a valid reason.
OTHER WAYS TO DONATE:
VODACOM MPESA IN TANZANIA:
0744 433 388 [Name: Edward Hill]
BANK ACCOUNT DETAILS:
DTB BANK TANGA Acc No. 0205974001.
SWIFT Code: Swift: DTKETZTZ
Branch Code: 010