WHAT OUR CURRENT SPONSORS SAY:
"Supporting Pamoja Leo sends a certain message to our staff and clients, that we are a successful company who can afford to help others and is proud to do so"Adam Rhodes, Rhodes Wealth Management
"I want to support a small charity that really needs my help, not one receiving £100,000's from other sources"Adam Rhodes, Rhodes Wealth Management
---
OUR VISION
TRANSFORM CARE FOR ALL VULNERABLE CHILDREN
---
WHY CHOOSE PAMOJA LEO
Our Directors Ed & Georgina live in Tanzania full time and can account for every penny of your money. They have worked with in a number of CSR team before moving to Tanzania so they know what makes a good partnership. We can offer your organisation a partnership with as much or as little involvement as you need.
HOW TO GET INVOLVED?
You could support us in a number of different ways from, a regular donation, fundraising on our behalf, knowledge sharing or even volunteering your time to help. We have a lot of balls in the air here and any assistance that your organisation could give would go a long way to helping us achieve our vision.
WHAT IMPACT WILL YOUR SUPPORT HAVE?
Even the smallest amount of money will go a long way in Tanzania. We don't have huge overheads (currently £2,000 per month) but we do still need to cover these. £200 will support a family for a whole year, this will cover medical, social care and entrepreneurship training.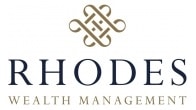 RHODES WEALTH MANAGEMENT